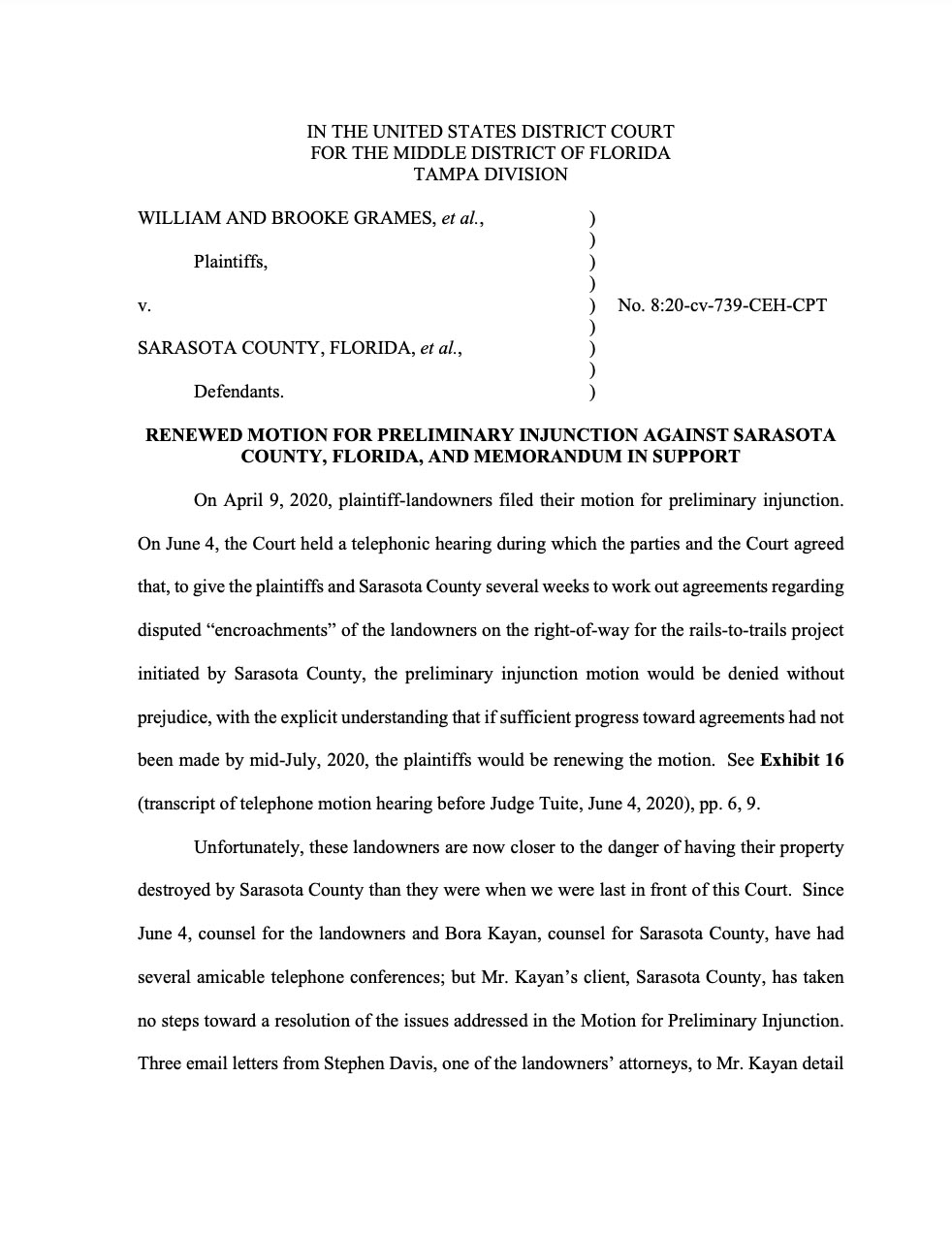 Judge Schedules Hearing for Thursday August 13th
Sarasota County has demanded that hundreds of landowners who own property abutting the Legacy Trail's proposed northern extension remove all structures – such as fences, sheds, patios, decks, and swimming pools – from the Legacy Trial right-of-way, even though those structures have existed for years, were built with the county's permission, and the county has not informed the landowners where they should be moved. 
Five Sarasota landowners represented by True North Law filed a lawsuit in federal district court asserting the county's demand violates their property rights.  The lawsuit asks the court to certify the case as a class action in order to protect the property rights of all landowners who have filed claims seeking compensation for the taking of their property for the Legacy Trail.
Because the county has provided the landowners no assurance that it will not remove or destroy their property for construction of the northern extension of the Legacy Trail, despite repeated requests by the landowners, the landowners filed a motion for injuction, asking the court to stop Sarasota County from removing any privately-owned structures from the Legacy Trail right-of-way.  You can read the motion here.
The court has scheduled a hearing on the landowners' motion for injunction for Thursday August 13th.  Sarasota County's response to the landowners' motion is due on August 6th.