We are a

National Authority

in Property Rights, Constitutional Law & Appellate Litigation
Nationally recognized trial attorneys specializing in property rights, IRS disputes, appellate litigation and more.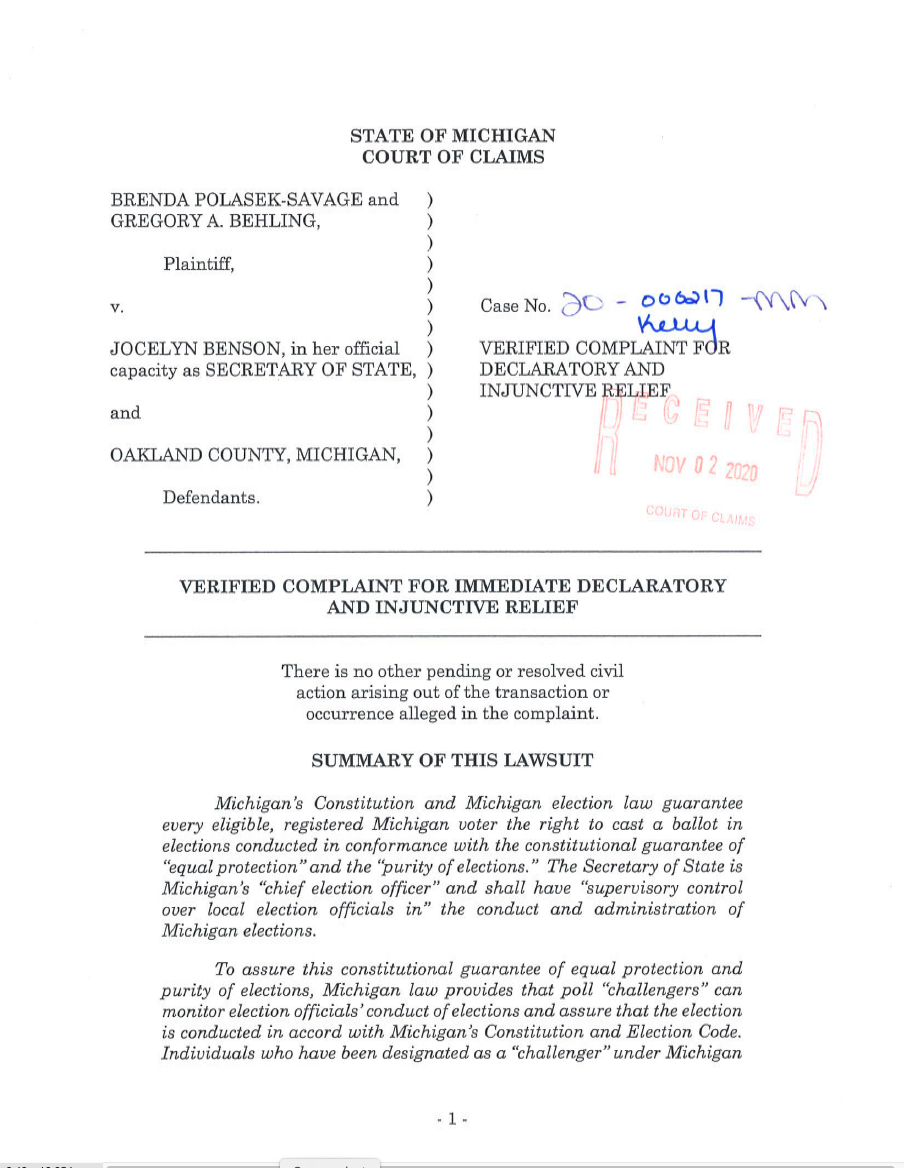 To assure this constitutional guarantee of equal protection and purity of elections, Michigan law provides that poll "challengers" can monitor election officials' conduct of elections and assure that the election is conducted in accord with Michigan's Constitution and Election Code.  Individuals who have been designated as a "challenger" under Michigan law are allowed to observe the conduct of the election and object to any irregularities.
Oakland County is attempting to restrict the role of challengers by denying challengers access to absent voter ballot counting locations.  Oakland County will be processing hundreds of thousands of ballots from hundreds of election jurisdictions in these central counting facilities.  Oakland County wants to limit the challengers to a single individual challenger in each building and in so doing, deny other qualified challengers from being present when ballots are processed and counted.
Oakland County's scheme violates Michigan voters' right to equal protection, violates Michigan citizens' constitutional right to "Purity of Elections," and prevents Michigan voters from having the transparency and accountability provided by Michigan law.
Click here to see the article in The Detroit News about the filing of the complaint:  "Benson Accused of Letting 'Partisan Operatives' Influence Election:  Lawsuit Alleges Center for Technology and Civic Life Gave $5.9M to Michigan Clerks in Urban and Democratic Precincts"
Click here to see the St. Louis Post Dispatch article: St. Louis, St. Louis County get big election grants from national nonprofit" which also mentions the Michigan lawsuit.
On Friday October 16th, California Secretary of State Alex Padilla, a Democrat, warned against the placement and use of "unstaffed, unsecured, ballot drop boxes" that were being used by the California Republican Party in Fresno, Los Angeles and Orange County.  Secretary of State Padilla concluded by warning that "[t]he CA Republican Party can engage in campaign activities and ballot collection – but they have to play by the rules." 
The Michigan voters who brought this case, Ryan v. Secretary of State Benson, made the same point that Democrat Secretary of State Padilla made – that the State of Michigan has rules – constitutional and statutory mandates – with which local election authorities and Michigan's Secretary of State must comply.  As the California controversy demonstrates, this is not a partisan issue. Click here to see the press release.
Click here to see the Wall Street Journal opinion: Inside the Left's Web of 'Dark Money' which provides a link to True North's Michigan lawsuit.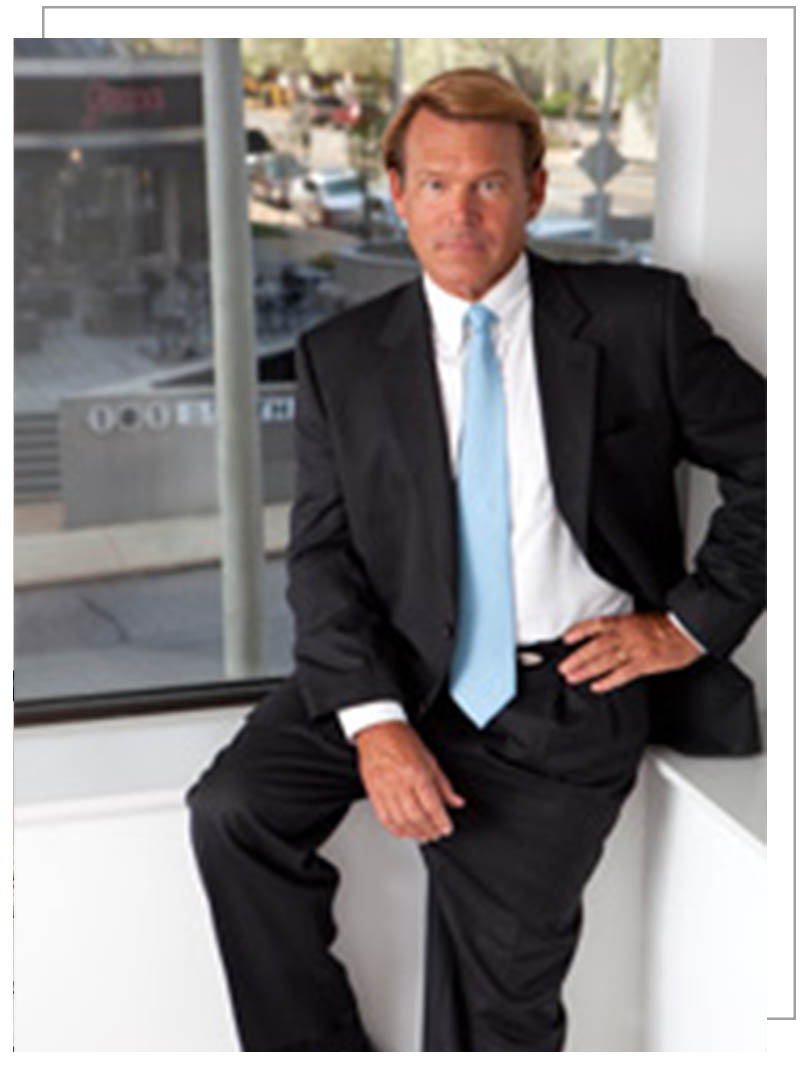 About Us
True North Law Group
True North Law Group is a Thor Hearne law firm, making us an authority in property rights and appellate litigation.
We have spent the last 30 years ardently fighting for the rights of our clients in a variety of constitutional and appellate law cases, including pioneering rails-to-trails compensation law and winning more cases on behalf of landowners than any other firm.
Your constitutional rights should never be infringed – particularly by the government – and we have devoted our practice to protecting and defending citizens through dedicated trial advocacy.
The National Authority In
Eminent Domain Litigation
Thor Hearne is the preeminent national authority on the Fifth Amendment and property rights.  Thor is the Washington DC member of Owners' Counsel of America, an invitation-only association of the top 51 attorneys in the nation (only one per state, and one –Thor – Washington DC) who represent property owners in eminent domain litigation.

Property Rights
& Eminent Domain
---
Protecting your 5th Amendment rights so that you receive just compensation for your property.
Click for more info >
Constitutional
Law & Voting Rights
---
Ensuring laws comply with the constitutions at the state and federal level, including fair elections and voting rights.
Click for more info >
Complex
Commercial Litigation
---
Advocating for businesses in complex property valuation, patent disputes, eminent domain lawsuits & more.
Click for more info >
Appellate Litigation
Federal & State Courts
---
Professional appellate litigation attorneys at all levels, including US circuit courts, state Supreme Courts and the US Supreme Court.
Click for more info >
Tax Court Litigation
Conservation Easements
---
Representing clients in tax courts for IRS disputes in land valuation, conservation easements, retirement benefits & more.
Click for more info >
Trial Advocacy
Professionals
Federal & State Courts
---
Experienced trial attorneys representing clients in a range of technical areas of law, including property rights, patents & more.
Click for more info >
Testimonials
Success Stories
"Mr. Hearne,
We appreciate your work in representing the homeowners along the Legacy Trail in Mission Valley, Nokomis, FL.  The case was Rogers v. U.S.  Over a decade-long fight your firm held fast and was successful.  Thanks!"
Accreditations &
Affiliations