We are a

National Authority

in Property Rights, Constitutional Law & Appellate Litigation
Nationally recognized trial attorneys specializing in property rights, IRS disputes, appellate litigation and more.
The National Authority In
Eminent Domain Litigation
If the government takes private property the Constitution requires the government to pay the landowner "just compensation" for that property the government took form the landowner.  The Fifth Amendment to the United States Constitution says, "No person shall…be deprived of life, liberty, or property, without due process of law; nor shall private property be taken for public use, without just compensation."
Every state constitution contains a similar provision protecting an owner's right to their private property.  Depending upon the circumstances of your case, you may also be entitled to be paid additional compensation for what the government took and the expenses you may have incurred in defending your right to be compensated.  The federal Uniform Relocation Act, 42 U.S.C. § 4601, et seq., requires the federal government (or a state government using federal funds or acting under federal authority) to pay your legal fees and litigation expenses.  The text of the Uniform Relocation Act is available here.
Court of Appeals Rules in Favor of Landowners Supported by True North Law Amicus Brief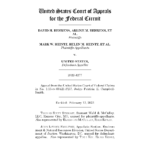 The U.S. Court of Appeals for the Federal Circuit recently ruled in favor of Missouri landowners – reversing the trial court's erroneous decision – in a case where True North Law filed an amicus curiae brief on behalf of a distinguished property law scholar and professor.
In Behrens, et al. v. United States, Missouri landowners who own property taken by the federal government for a public recreational rail-trail filed claims against the government for the "just compensation" they are guaranteed under the Fifth Amendment.  The trial court erroneously ruled that the landowners were not entitled to compensation because the easement the railroad gained across these owners' land in the early 1900s was broad enough to encompass not only railroad use, but public recreation.
The court of appeals explained that the trial judge wrongly interpreted Missouri law, holding, "in Missouri, trail use with the purported but speculative purpose of preserving the right-of-way for future railroad use does not fall within the scope of an easement granted for railroad purposes."
True North filed its amicus brief on behalf of Professor James W. Ely, Jr., a renowned property law expert and legal historian and co-author of the leading property law text, The Law of Easements & Licenses in Land, which has been quoted and followed by the U.S. Supreme Court and many other courts across the country.
True North Law Wins on Behalf of Southern Florida Landowners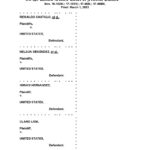 U.S. Court of Federal Claims issues a decision in favor of the landowners represented by True North Law
Thor Hearne and True North Law represent about a dozen landowners in southern Florida whose property was taken by the federal government to create a public recreational rail-trail.  After a successful appeal, the trial judge has now ruled in favor of the landowners in this case.
The Court of Federal Claims initially ruled in favor of the government in this case, denying the landowners' claims.  We appealed that decision and were successful in getting the court of appeals to overturn the Court of Federal Claims' initial decision.  The court of appeals then remanded the case to the Court of Federal Claims in order to allow the judge to continue the proceedings and order the properties to be appraised and the landowners paid.  But despite the court of appeals' ruling, the government refused to acknowledge its liability.  Instead of paying these landowners the compensation that they are entitled, the government forced these landowners to endure another three years of litigation.  But in the end, the Court of Federal Claims issued at 84-page decision in favor of the landowners, and the landowners have prevailed again.
Unfortunately, however, the government has now prolonged this litigation even more by asking the judge to reconsider her decision.  The government is acting irresponsibly to further delay this case and attempt to deny relief to the landowners.  We are refuting the government's motion and are confident the court will again uphold these owners' Fifth Amendment right to "just compensation" for the government's taking of their property.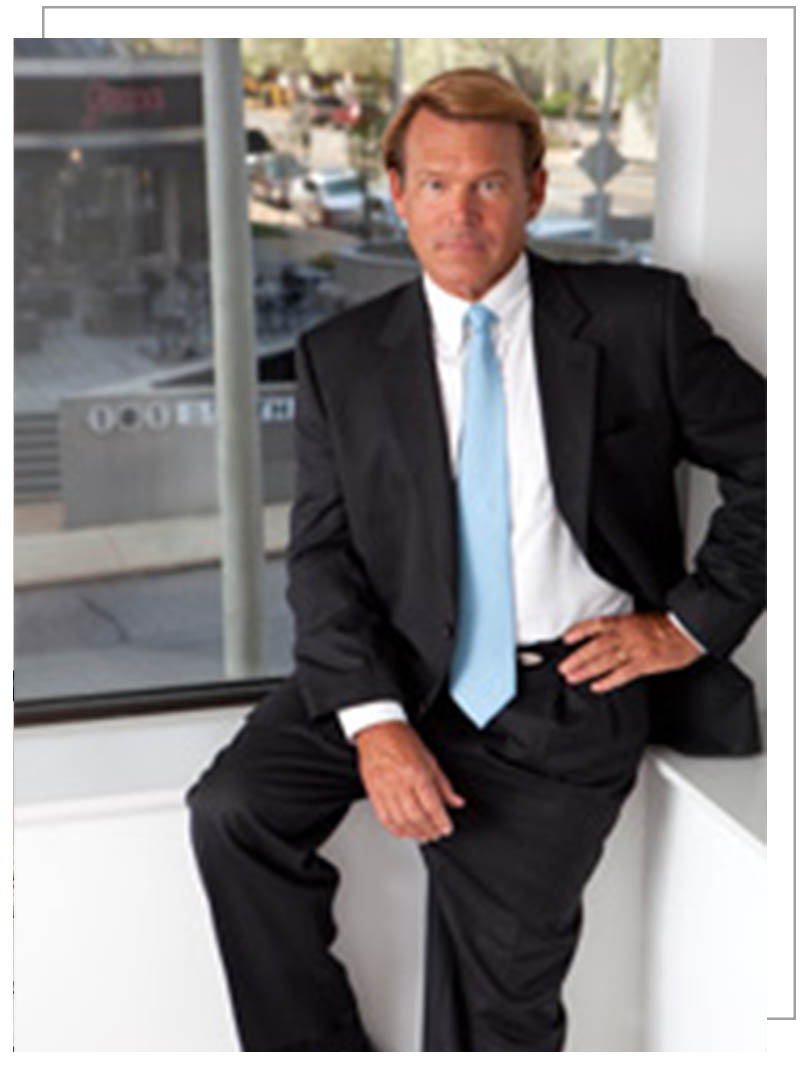 About Us
True North Law Group
True North Law Group is a Thor Hearne law firm, making us an authority in property rights and appellate litigation.
We have spent the last 30 years ardently fighting for the rights of our clients in a variety of constitutional and appellate law cases, including pioneering rails-to-trails compensation law and winning more cases on behalf of landowners than any other firm.
Your constitutional rights should never be infringed – particularly by the government – and we have devoted our practice to protecting and defending citizens through dedicated trial advocacy.

Property Rights
& Eminent Domain
---
Protecting your 5th Amendment rights so that you receive just compensation for your property.
Click for more info >
Constitutional
Law & Voting Rights
---
Ensuring laws comply with the constitutions at the state and federal level, including fair elections and voting rights.
Click for more info >
Complex
Commercial Litigation
---
Advocating for businesses in complex property valuation, patent disputes, eminent domain lawsuits & more.
Click for more info >
Appellate Litigation
Federal & State Courts
---
Professional appellate litigation attorneys at all levels, including US circuit courts, state Supreme Courts and the US Supreme Court.
Click for more info >
Tax Court Litigation
Conservation Easements
---
Representing clients in tax courts for IRS disputes in land valuation, conservation easements, retirement benefits & more.
Click for more info >
Trial Advocacy
Professionals
Federal & State Courts
---
Experienced trial attorneys representing clients in a range of technical areas of law, including property rights, patents & more.
Click for more info >
Testimonials
Success Stories
"Mr. Hearne,
We appreciate your work in representing the homeowners along the Legacy Trail in Mission Valley, Nokomis, FL.  The case was Rogers v. U.S.  Over a decade-long fight your firm held fast and was successful.  Thanks!"
Accreditations &
Affiliations
Contact Us
How Can We Help?

Any information obtained from this site should not be considered legal advice.  This website is not a solicitation.  It is for general information purposes only and should not be applied to individual cases.  Similarly, contacting this firm via email, phone, submitting an online form, or in any other way does not create an attorney-client relationship.  The choice of a lawyer is an important decision and should not be based solely upon advertisements.