We are a

National Authority

in Property Rights, Constitutional Law & Appellate Litigation
Nationally recognized trial attorneys specializing in property rights, IRS disputes, appellate litigation and more.
The National Authority In
Eminent Domain Litigation
If the government takes private property the Constitution requires the government to pay the landowner "just compensation" for that property the government took form the landowner.  The Fifth Amendment to the United States Constitution says, "No person shall…be deprived of life, liberty, or property, without due process of law; nor shall private property be taken for public use, without just compensation."
Every state constitution contains a similar provision protecting an owner's right to their private property.  Depending upon the circumstances of your case, you may also be entitled to be paid additional compensation for what the government took and the expenses you may have incurred in defending your right to be compensated.  The federal Uniform Relocation Act, 42 U.S.C. § 4601, et seq., requires the federal government (or a state government using federal funds or acting under federal authority) to pay your legal fees and litigation expenses.  The text of the Uniform Relocation Act is available here.
True North Law Files Lawsuit on Behalf of an Additional Group of Sarasota Landowners Regarding the Legacy Rail-Trail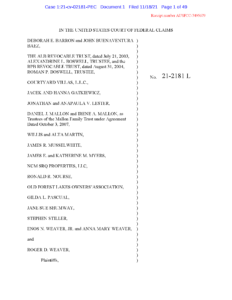 Thor Hearne and True North Law have filed a federal lawsuit on behalf of an additional group of landowners who own property adjacent to the Sarasota Legacy Trail between Sawyer Road and Ashton Road in Sarasota, Florida.  The lawsuit demands that the federal government pay these Sarasota landowners, whose property was taken by the federal government for the creation of the Legacy Trail, "just compensation" under the Fifth Amendment to the Constitution.  The lawsuit has been assigned to Judge Meyers of the U.S. Court of Federal Claims, who is also overseeing the other Legacy Trail litigation.
A copy of the lawsuit, which also provides background information and recounts recent developments with Sarasota County, is available here.
Thor Hearne pioneered the legal field of Trails Act takings and has been representing private landowners seeking just compensation for the taking of their land for recreational rail-trails for over thirty years.  Thor represented all of the Sarasota landowners in the original litigation regarding the first segment of the Legacy Trail.  Thor currently represents three additional groups of Sarasota landowners regarding the northward extension of the Legacy Trail.
After Trial, Court Issues Sweeping Ruling in Favor of Georgia Landowners Represented by Thor Hearne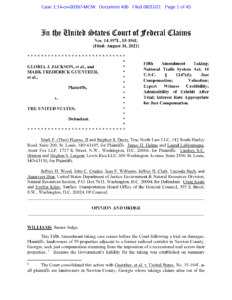 Following a trial in Atlanta, Georgia, the U.S. Court of Federal Claims has issued its decision awarding the plaintiff-landowners the full value of their property taken by the federal government for the creation of a recreational rail-trail across their properties.
"This is a sweeping win and total vindication for these landowners," said Thor Hearne, who served as lead trial counsel for all the nearly sixty landowners in Jackson, et al. v. United States (court opinion and order available here).
The court awarded the full value of the landowners' property taken by the government as valued by the landowners' expert witnesses.  The court overruled the government's appraiser on every point, including stating that the government's appraiser's opinion "strains credulity."
"The government actually tried to get away with saying that taking many of these landowners' property for a public recreational trail actually made their properties more valuable and that the government shouldn't have to pay these owners anything," Hearne said.  "We took the government to trial, and we prevailed on every single point."
Thor Hearne pioneered rails-to-trails takings litigation and was named by the National Law Journal as one of the nation's Top Fifty Litigation Trailblazers and Pioneers for his work.  Over the past thirty years, he has represented thousands of landowners across the country in similar cases.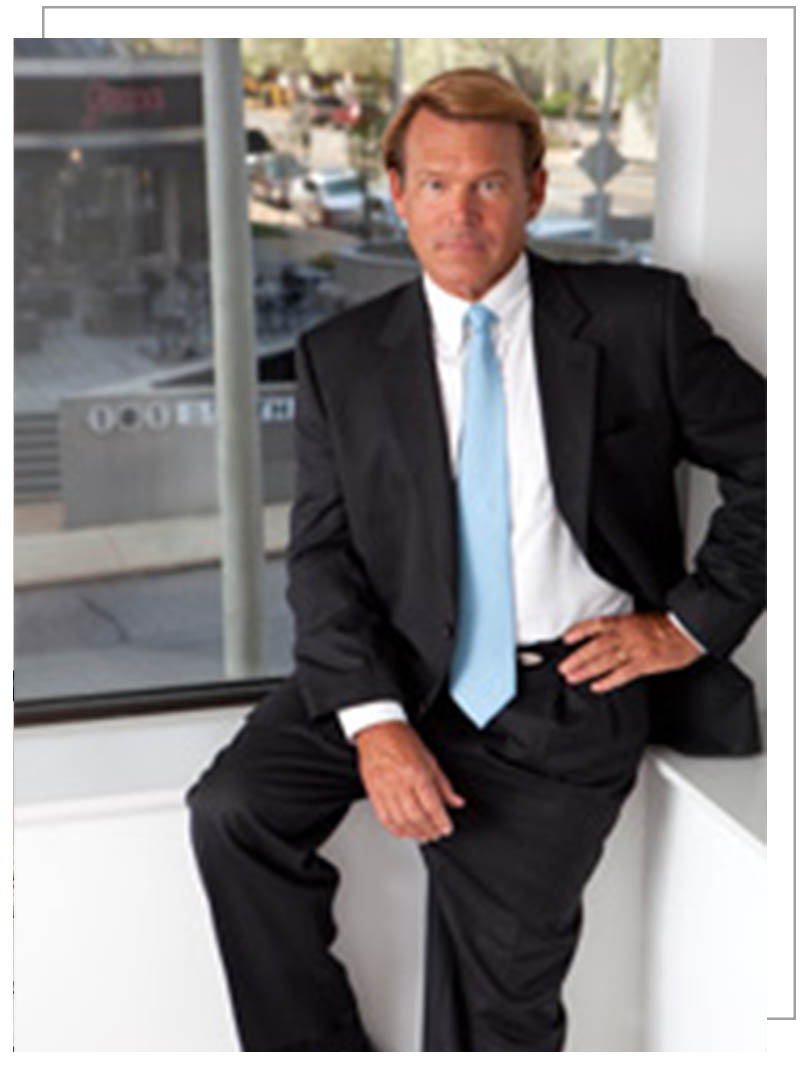 About Us
True North Law Group
True North Law Group is a Thor Hearne law firm, making us an authority in property rights and appellate litigation.
We have spent the last 30 years ardently fighting for the rights of our clients in a variety of constitutional and appellate law cases, including pioneering rails-to-trails compensation law and winning more cases on behalf of landowners than any other firm.
Your constitutional rights should never be infringed – particularly by the government – and we have devoted our practice to protecting and defending citizens through dedicated trial advocacy.

Property Rights
& Eminent Domain
---
Protecting your 5th Amendment rights so that you receive just compensation for your property.
Click for more info >
Constitutional
Law & Voting Rights
---
Ensuring laws comply with the constitutions at the state and federal level, including fair elections and voting rights.
Click for more info >
Complex
Commercial Litigation
---
Advocating for businesses in complex property valuation, patent disputes, eminent domain lawsuits & more.
Click for more info >
Appellate Litigation
Federal & State Courts
---
Professional appellate litigation attorneys at all levels, including US circuit courts, state Supreme Courts and the US Supreme Court.
Click for more info >
Tax Court Litigation
Conservation Easements
---
Representing clients in tax courts for IRS disputes in land valuation, conservation easements, retirement benefits & more.
Click for more info >
Trial Advocacy
Professionals
Federal & State Courts
---
Experienced trial attorneys representing clients in a range of technical areas of law, including property rights, patents & more.
Click for more info >
Testimonials
Success Stories
"Mr. Hearne,
We appreciate your work in representing the homeowners along the Legacy Trail in Mission Valley, Nokomis, FL.  The case was Rogers v. U.S.  Over a decade-long fight your firm held fast and was successful.  Thanks!"
Accreditations &
Affiliations